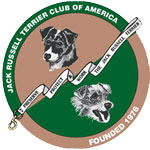 Jul 28 update – TRIALS RESCHEDULED FOR OCTOBER 31 – NOVEMBER 1, 2020!
Good news!  The August Museum Trials have been rescheduled for Oct 31-Nov 1.
We truly appreciate all the hard work our volunteer team has done and the donations.  Please stay well and continue to support the museum – it's going to be a tough year to keep things going. We will post any updates on rescheduling as we know them. Thank you!!
The Museum Board of Directors
Sanctioned by The Jack Russell Terrier Club of America
All exhibitors must be current members of the JRTCA.
Trial Location
Littlestown Fraternal Order of Eagles
427 Mengus Mill Rd.
Littlestown, PA 17340
Trial Updates
Aug 9 – Trial flyer for Oct trial posted.
Jul 28 – Trials rescheduled for Oct 31-Nov 1
Flyers/Entry Forms
Anyone attending the October 2020 trial will need to sign a COVID -19 waiver.
Trial Judges
Saturday:
Teri Baum, Conformation
Sunday:
Janon Frei, Conformation
Trial Administrator
Sally Hickey
410-560-9958
office@jackrussellterriermuseum.com
Trial Events
Conformation
Go To Ground
Racing
Super Earth
Youth
We have included a few "outlaw" classes for other dog breeds that would like to come and have fun.
The outlaw classes include:
Lure Coursing
Brush Hunt
Thunder Tunnel
Ball Toss.