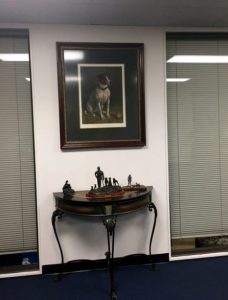 The following donations are helping to preserve and protect the true working Jack Russell Terrier as registered by the Jack Russell Terrier Club of America (JRTCA) and the Jack Russell Terrier Club of Great Britain (JRTCGB) and its many affiliated clubs throughout the world.
The donations will also help us to enhance our ability to educate the general public about this very special terrier and all its attributes, and distinguish it from the "variants" that have been registered by the Kennel Club.
We would like to acknowledge and thank the following donors:
Pewter Donors
Silver Donors
Exhibitor Donors
Patron Donors
Diane Lemmon, TN
Sue Kessler, MD
Susan and Woody Harrell, VA
Memory Plaque
Wayne May
Pat & Zeb Winslow
Collectibles and Display Donations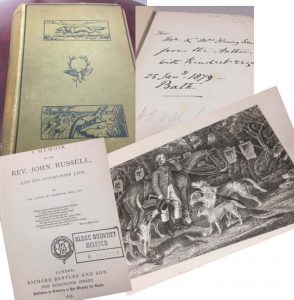 We would also like to acknowledge and thank the following for their donations of collectibles or display pieces:
Wayne & Nita May, VA (55-inch TV, painting)
Sally & Charles Hickey (32-inch TV)
Catherine Brown, NY (Bronze terrier head sculpture and display stand)
Jimmy & Marcy Eslinger, MD (Albino fox mount)
Linda Cowasjee, VA (vintage trophies)
Sandy Brown, PA (side table)
Jack & Terri Batzer (locator box & collar, fox net, digging shovels, groundhog mount, table)
Angela Sipe (Fox mask & brush mount)
Patti Kupcyzk (materials, supplies)
Become a Donor to the Jack Russell Terrier Museum.
Donor Levels
Bronze Donor: $5,000
Pewter Donor: $2,500 (up to $5,000)
Silver Donor: $1,000 (up to $2,500)
Exhibitor Donor: $250 (up to $1,000)
Patron Donor: $100 (up to $250)
Friend Donor: $25 (up to $100)
Memory Book: $100 per dog
Memory Plaque: $500