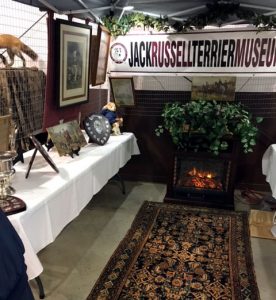 A booth was set up at the JRTCA National Trial in Boonsboro, Maryland October 13-15, 2017.  Hundreds of people visited the booth, and over $12,000 was raised in donations!  Jack Batzer, Wayne May, Sally Hickey, Patty Kupcyzk and others manned the booth throughout the weekend, talking to many interested Jack Russell owners.
The "WALL" was set up by Wayne & Nita May, with donor envelopes from $1 to $200.  Approximately 60% of the envelopes were sponsored!  The WALL will continue until all envelopes are gone; when every envelope has been spoken for, a total of $20,000 will have been raised to start up the Museum!  These much-needed funds will be the basis of getting the Museum started, along with the physical donations we have received.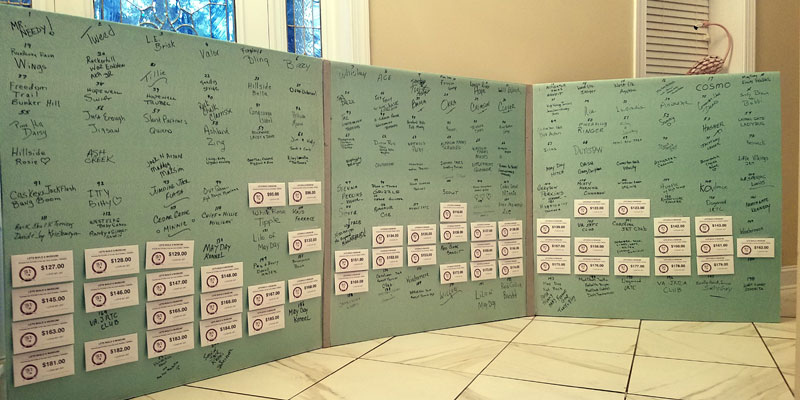 PLEASE HELP US FINISH TEARING DOWN THE WALL!  Call or email Wayne May to make your donation and take down another envelope!  All of the names on The Wall will be put on to a permanent plaque to be displayed in the Museum.
Wayne can be reached at maydayjrt@outlook.com, or 804-641-0279.
ALL DONATIONS ARE TAX DEDUCTIBLE.