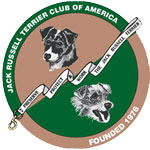 The Museum & Library will have a display booth at the JRTCA National Trial in Boonsboro, Maryland October 13-15, 2017.
Donors will be invited to "THE WALL" and asked to donate between $1 and $200 to generate the start-up funds needed to continue work the museum.  Be sure and visit the booth, pick up a brochure, pin or car sticker.  Help us to….
TEAR DOWN THE WALL AND BUILD THE MUSEUM!