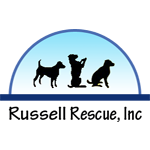 The Jack Russell Terrier Museum and Crawford Library would like to thank the recent donations to the Museum from the incredibly supportive community of Jack Russell Terrier enthusiasts.
Your donations will will help to preserve and protect the true working Jack Russell Terrier and also help us to enhance our ability to educate the general public about this very special terrier and all its attributes, and distinguish it from the "variants" that have been registered by the Kennel Club.
Your contributions will also preserve the legacy of Ailsa & Den Crawford, the original founders of the JRTCA, and its early beginnings where they envisioned a unique club of terrier enthusiasts that would preserve the heritage of the true working Jack Russell Terrier as it was originally developed.