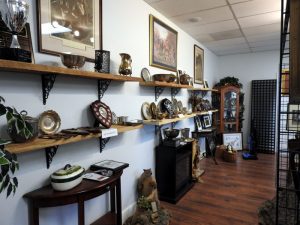 Exciting news – the Museum will be holding it's first "Preview Wine & Cheese Open House" on April 26th at 5:30 PM, the Friday evening before the Mason-Dixon Trial. The Museum is just 15 minutes from the trial site, please come visit and see the progress, and also visit the new JRTCA office. Please email us if you plan to attend at office@jackrussellterriermuseum.com.
Planning for the second Museum Benefit Trial to be held on June 22-23 at the Fredericksburg Fairgrounds in Fredericksburg, VA is well underway. The flyer is posted on the Trials page – please sponsor a class and/or come join us at the trial!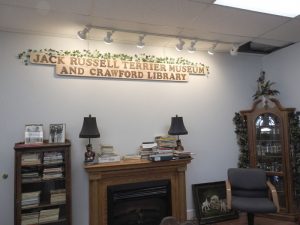 The Museum still needs old photos… We have a lot of people out there who have been long-time members of the JRTCA – last month only one person called and offered photos, thank you Linda Cowasjee, we will be going through them soon! We are particularly in need of some of the early JRTCA or JRTCGB registered terriers who were prominent in early pedigrees. We are also looking for photos of influential breeders, and early judges – both JRTCA and JRTCGB – who are not currently on our lists. We are sure many of you must have some of these photos in your archives. Please send them to us – hard copy by mail, or scan and email in high enough resolution to enlarge. They will become a permanent part of the Museum! We can return original photographs if requested.
If anyone is interested in working on a Museum committee, we have several committees that need volunteers – please contact us!!!
Several meetings of the Museum Board are planned for the coming months. We welcome your input, suggestions or offers to volunteer!
We continue to need donations. The Museum operates entirely on donations; our only fundraising event so far is the sanctioned trial held annually. If you have ideas to help with fundraising, we would love to hear from you to keep this important project for the TRUE Jack Russell Terrier moving forward.
Our new address is 16925 York Road, Suite B, Monkton, MD 21111. This is a very rural location in Maryland fox hunting country. Plan to visit soon!